Bishop. I joked to Aaron that we should make a video of us waking up in our hotel room, getting read, driving down Buttermilk Road, walking to the boulders and FINALLY climbing something. I've seen so many videos start like that…
We didn't make a video, but that is basically what we did…after waking up and putting on layers and layers of clothing (It was 21 degrees when we woke up!) …the temp. rose quickly, and my layers came off. 34 degrees in Bishop feels like……warm. It's strange. Humidity, or the lack thereof is ridiculous! It makes all the difference.
We left the Penske truck (whom we've been calling "Pepe") at the beginning of Buttermilk Road, which is a dirt road leading out to the boulder field, and hopped into my PT Cruiser for the first time in days and days. Since the car was packed pretty well, we employed our special Arkansan skills to secure our bouldering pads to the top of the car.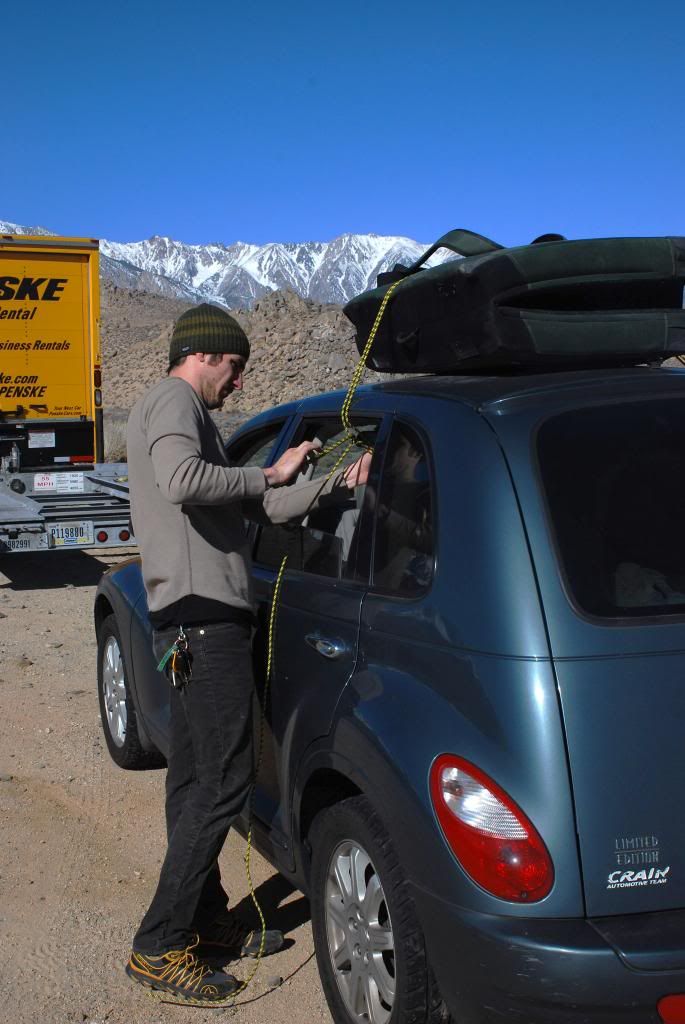 The landscape is gorgeous.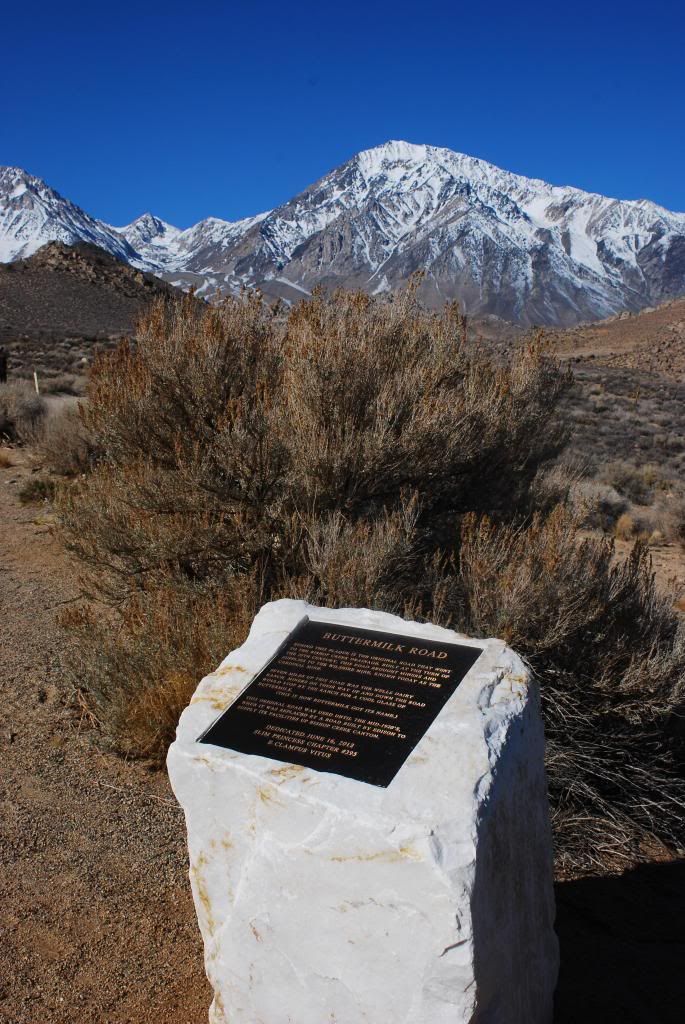 And the boulders are tall!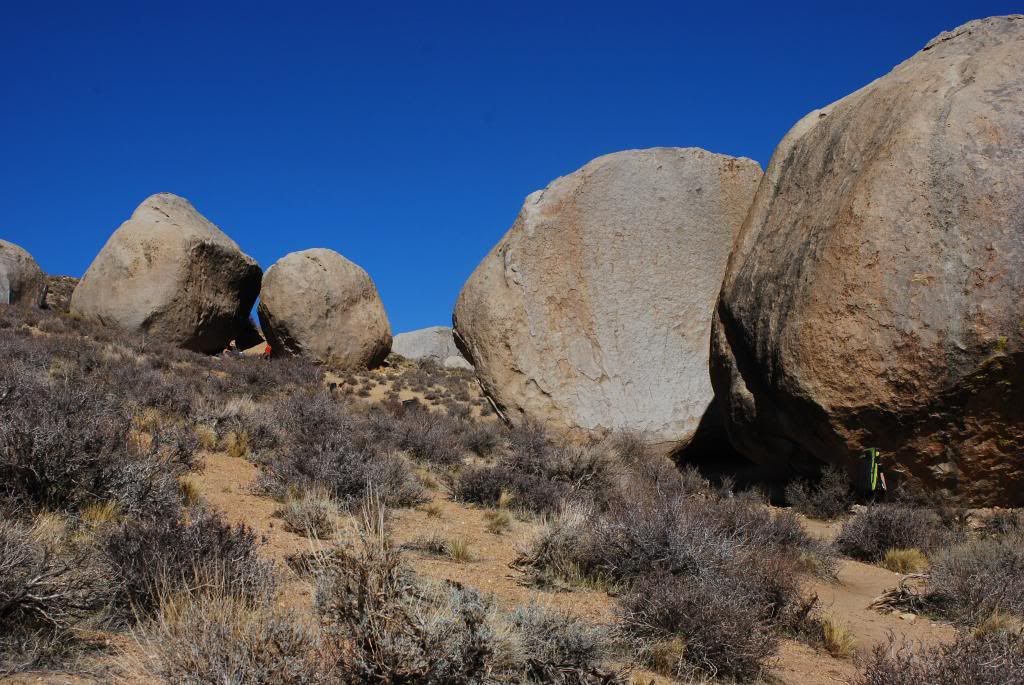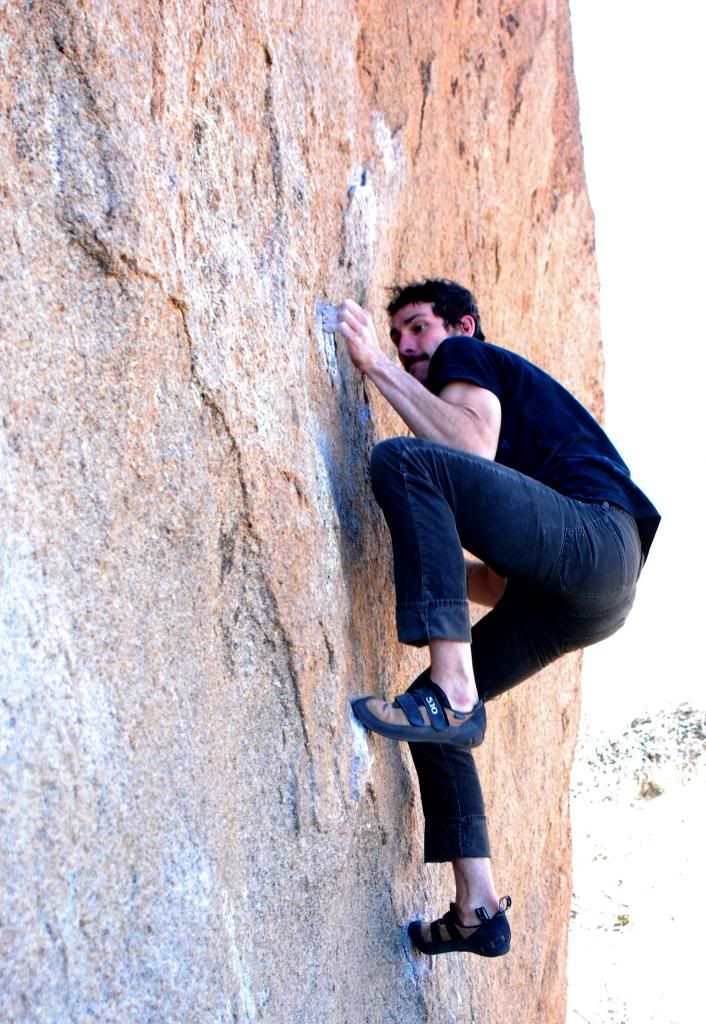 But, we did find a few less-intimidating things to climb. The quality of the granite was sooo much better than Joshua Tree, even though I enjoyed that landscape a tiny bit more….
I hope I get to climb in Bishop again someday (soon).
I'm writing from Bakersfield, Calif. It's silly that we went back south in order to head north, but somehow that made the most sense.
We'll be in Yosemite tomorrow - our last day of play before making the last 11ish-hour push to Corvallis/Albany….to go home. :)