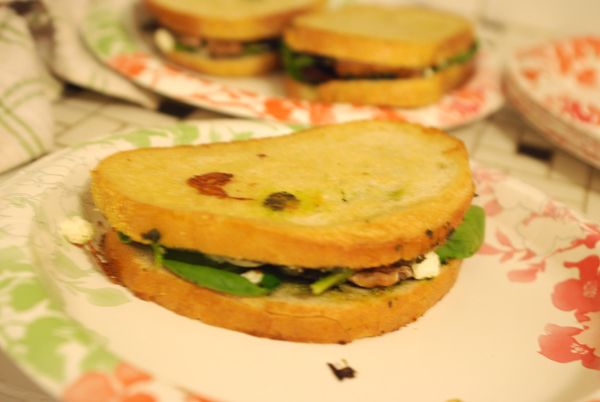 This is cheating, because I'm starting the day before Day 1...with our "Last Supper," as I called it. I made a grilled cheese on sourdough with feta, artichoke hearts, sundried tomatoes, mushrooms, spinach and homemade pesto ...and it was delicious.
We also had roasted potatoes & cauliflower.
That was before we threw the last few kitchen items into one of the last packing boxes.
Our real "Last Supper" in Montgomery was at Tomatinos, the delicious pizza place where we actually ate one of our FIRST meals in town during our first house hunting trip.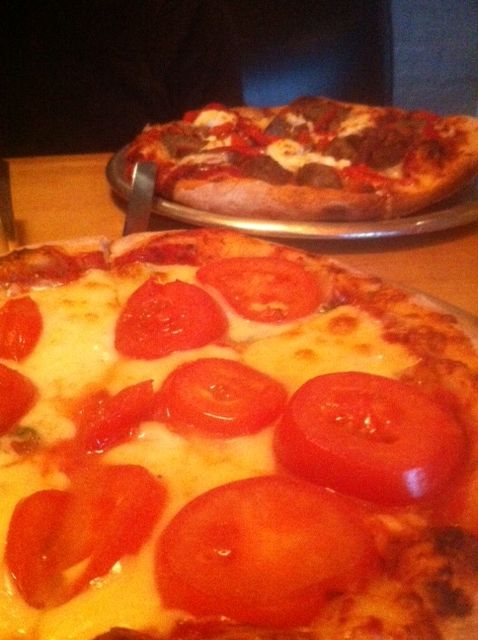 "Day 1" was technically spent loading up our Penske truck, cleaning & finally leaving Montgomery at about 5:30 in the pouring rain. It drizzled on us all day as we packed and moved and finished up, and that was fine.
It was not fine driving my car up onto the trailer in the downpour, but I did it.
We ended up staying the night in Tupelo. We basically fell into a bed at the Days Inn...
I slept better there than I did the night before in our echoy, empty, apartment.