As I mentioned in my last entry, our hotel in Tupelo was not too shabby. I was sad to have to wake up so early & head out. I grabbed a Danish, an apple & a cup full of Fruit Loops on the way out.
Boone and I shared the cereal on the drive. He came with a ziplock back full of Fruit Loops when I adopted him. His breeder apparently fed them to him as a puppy. I wonder if they comfort him at all. He does seem a little stressed by the move. Poor dog will have lived in three apartments in three states in his three years of life (he turns 3 on March 3)!
I followed Aaron till Palestine, Ark., and this was my view: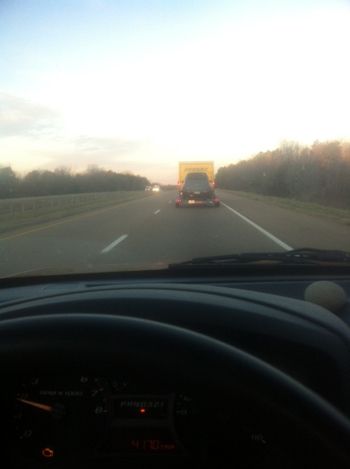 I left him after our gas stop because Boone had an 11 a.m. vet appointment to get to, and we were running a little behind.
Boone has been a patient at Hillcrest Animal Hospital since he was a puppy, and the staff there is amazing. I highly recommend them. At the appointment he was pronounced healthy & happy & good to go to Oregon. He was also given three shots: one in each hip, and one on his back. He didn't seem to mind at all. Further proving that he is, in fact, indestructible. You can poke the dog with needles & he doesn't even care.
I realized while paying that I had no idea where my credit card was. Panic ensued. We searched for about an hour and never found the damn thing. For all I know it's somewhere between Little Rock & Palestine. A new one is on its way to me…
After the stress of that situation, I needed a nap before my big birthday dinner. Aaron's family & my family joined for the first time to wish me a happy 26th!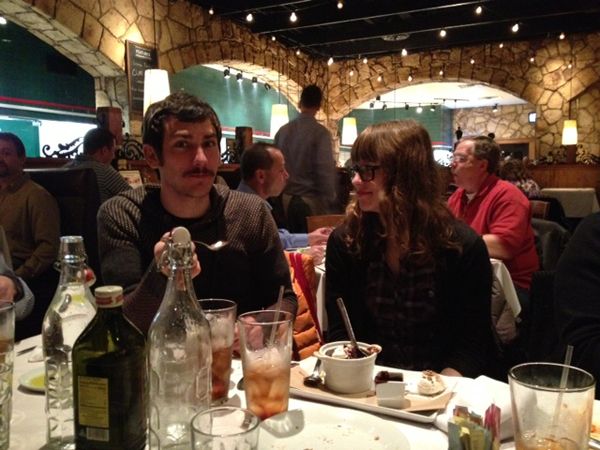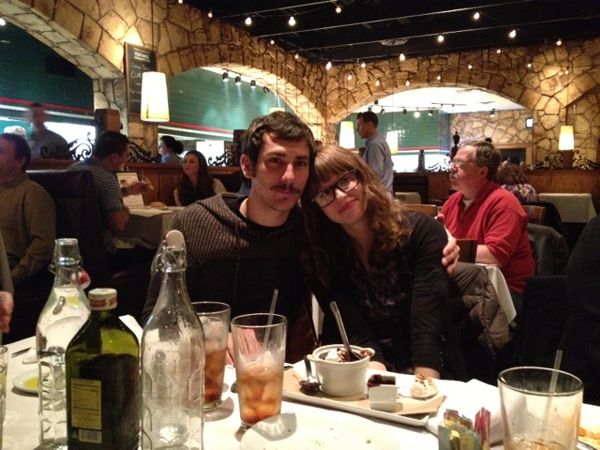 There were many wonderful gifts & stories exchanged. I'm so, so lucky.
Aaron and I ended the night at our favorite Little Rock bar with a couple of beers, so even with the stress of the missing credit card, Day 2 was still a success!!!