We went on a walk around our neighborhood yesterday for the first time. Here are a few of the sights we...sighted.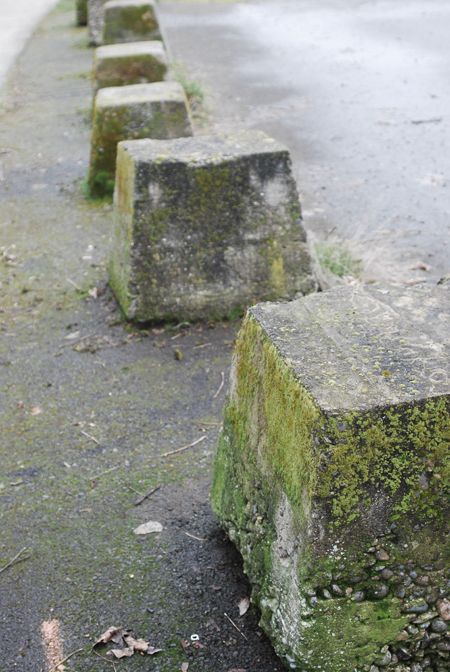 Our neighborhood back in Alabama was extremely residential. There were a ton of parks within walking distance, and while there weren't always sidewalks, it was very walkable. Around here, things feel more industrial. Mostly because of the railroad and the river and living next to a foundry and everything. I think I like it, but it's still going to take some getting used to.
When we got home, it was time for dinner. Our kitchen is somewhat stocked now. We moved a lot of our non-perishables and made a pretty hefty trip to the grocery store earlier yesterday. Mostly for all of these veggies.
The whole time we were on the road, this was all I wanted: a giant bowl of fresh vegetables. We ate these with some brown rice last night. Today, I think we'll finish them up with some soba noodles. I'm extremely satisfied.
Now that everything's done, and I'm starting work on Monday (and Aaron's starting soonish - hopefully we'll know more about that tomorrow), I feel like we're kind of in a strange holding pattern. We're not really sure what to do all day. There are a few things that still need to get done, but mostly, we can relax...which is strange.
I'm trying to enjoy it. I'm sure things will be back to being comfortably busy soon.