Today, I'm dressed like this: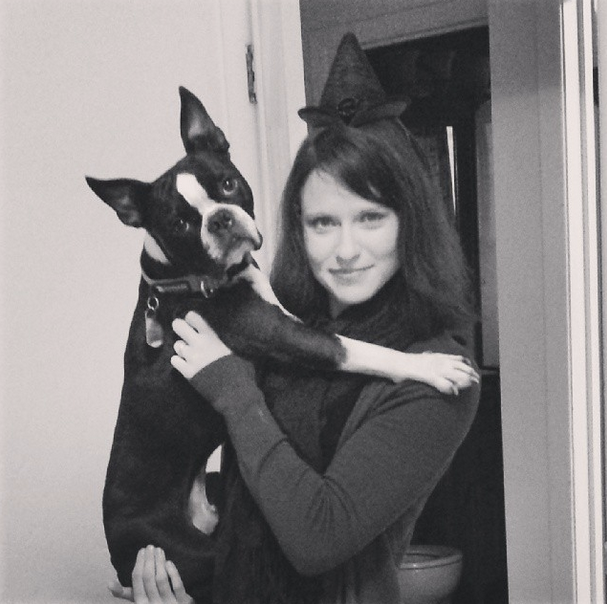 I was pretty much always a witch for Halloween growing up. If I wasn't a witch, I would be a bunny or a dog or something cute. Never something super girly. Witches really embody Halloween for me.
I'm not sure when Halloween became one of my favorite holidays, and I don't go ALL out getting dressed up or going out to parties, but there's just something about it that I love. I love decorating my house with witches and ghosts and creepy things. I love watching "It's the Great Pumpkin, Charlie Brown!" I love going to the pumpkin patch, through corn mazes and haunted houses and to harvest festivals. I love PUMPKINS. Eating them and carving them.
My office had a pumpkin carving competition. I was bummed that not too many people participated, but that did allow Mr. Snailey here to clench the top spot in the "best decorated" category.
We made him last night! I took care of the butternut squash part, while Aaron actually carved the pumpkin. Tonight I'm planning on getting home early to wait for any trick-or-treaters we might have. This is our first year in a real house with a front door and everything, so I hope we get at least a couple kids coming by! I think we'll also roast our pumpkin seeds and bake some muffins.
The muffins aren't very Halloween-y, but Aaron has a potluck tomorrow at work, so ya know.
How are you celebrating?!