I'm actually in a terrible mood this Friday. I can't wait for the weekend, and hoping something will pull me out of the funk I woke up in soon.
But, to expedite that, I thought I'd blog about something that does make me super happy: all the great movies I've seen lately.
Back when Aaron and I lived in Little Rock, we almost never went to the movies. We saw True Grit on our third date, and I don't think we went to another movie for well over six months.
Lately, we've been to the theater five times to see four great movies. Back in early June, I listened to a piece on NPR about all the great summer movies coming out, and I'm glad to say that we've crossed these off our list:
The awesome thing about this film was that there were basically only three [great] actors throughout the whole thing, and apparently, they got to improvise a lot and influence the creative direction of the film, which is really amazing. The story was intimate and personal, which made it uncomfortable at times, but it's the kind of film that really makes you feel things.
It was shot in the beautiful pacific Northwest, which made me long for cooler weather and beautiful scenery and simplistic times.
The ending was perfect! It leaves a lot up to your own guesswork.
We got to see this film at our local indie theater, The Capri, on our first visit there. It's an adorable little place just about 1.5 miles from our apartment, and everything there feels really classic. I love it.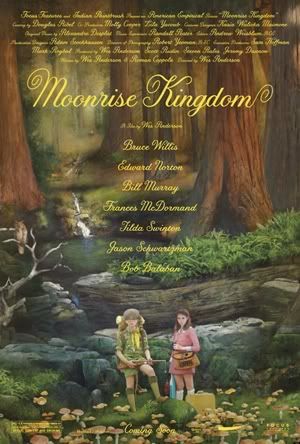 Next we saw Moonrise Kingdom, which is probably my favorite of any of the movies I'll mention in the post, because I"m such a huge sucker for Wes Anderson's work. Once, a new friend I met traveling said to me, "Do you like Wes Anderson? You look like the kind of girl who would like Wes Anderson." I'm still not sure what that means, but I guess I'm "guilty".
This was very typical Wes Anderson style: strong female main character, perfectly and beautifully detailed sets and costumes, complicated relationships, love...
Perfect. That's all I can say.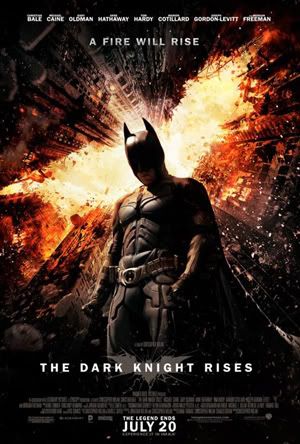 We saw the latest Batman movie on Friday evening. We would have been at the midnight showing if we weren't all old and tired, but I felt kind of weird about going after the Colorado shootings.
In any case, this trilogy of films is one of my favorite in what I consider the "action" genre. I think, initially, I got into the films because of Christian Bale. I know he's an asshole, but he's also a very beautiful asshole ...one of the only celebrities I actually kind of drool over.
Again, a perfect ending to this film and to the trilogy.
Aaron really wanted to go see this in IMAX as well, but I think we did something better: we saw it at the drive-in! We discovered a drive-in theater pretty close to one of our regular climbing spots, and decided to go see a movie the next time we went camping, and we did!
Besides raining for a few minutes at the beginning of the movie, it was a great experience. I fell asleep about halfway through in the bed of the truck on our crash pads...oops. And Boone even came with us! ...He fell asleep too, of course. And I'm still not sure if dogs are technically allowed or not, but we were pretty discreet about having him there, and I hope we go back to see something else soon!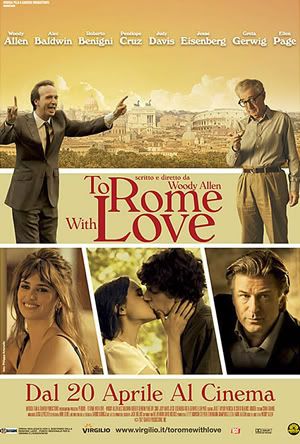 Just last night, we returned to the Capri to see this film on its last night there, and I was not disappointed.
I heard a lot of comparisons to Woody Allan's last film, Midnight in Paris, but I liked it better than that...
I think it was all tied together better - by not really being tied together at all - and, with the exception of Alec Baldwin's role, not including time travel, technically.
The lack of Owen Wilson was also a plus for me, as I am not a fan....
But yeah. This may or may not be a spoiler, but I'll just say one thing about this movie: an opera singer, mortician in the shower. I haven't laughed that hard in a long time.
In conclusion, I'm really glad we see more movies these days, and I hope we keep it up!