For the past 20 months I've been writing stories about some of the best small communities in the state of Arkansas. One of my favorites has become Heber Springs. I don't think saying that makes me a biast journalist.
People gravitate toward certain places. My friend Sasha has never been to Paris, but she believes it holds some kind of great magic for her. A coworker spent a year or so in Prague. It's like home for him. Several former classmates knew they would find solace in New York.
So, I guess for me, it's this little city on Greers Ferry Lake in north-central Arkansas. It's a beautiful place: a man-made lake created from flooded farmland. The long-time natives still talk about what it was like when they built the lake ...when former presidents visited to see the dam dedicated.
And the people that tell these stories are characters. Everyone knows everyone. We laugh at the mayor, shy away from Old Mr. Garner (only because he won't let you go once he's started talk to you), we roll our eyes at the boisterous bakers.
There are people there with real talent: Business men and women, artists, spiritual leaders and the best kind of politicians.
I've come to care about them, for some reason. They've made it hard not to.
I've felt the breeze coming off the lake. I can close my eyes and hear the songs of white trumpeter swans that find a home there in the spring. I see the pride in the faces of youth when they do things like raise money for a new library...
So...all that being said...I have no idea how or why I've never attended the World Championship Cardboard Boat Races. The annual event is what it sounds. People build boats out of nothing more than cardboard, duct tape and wood glue. Then, they man them and race them across the lake for ...kicks, bragging rights, trophies.
Aaron and I went on Saturday. He shot these lovely "fotes":
Yup, the "batmoboat" collapsed in that last one. That happens plenty. My friend Matthew's boat actually didn't make it past the starting line.
The event is just as quirky as the rest of the town is. The boats have to pass ice picks and metal detector tests. When the championship is finished, there's a Titanic Derby, to see which boat can last the longest in the lake while others crash into it. Some boats are used year after year. People think it's life or death sometimes.
I enjoyed Saturday. I wandered around ...snapped a few photos (mostly of Aaron snapping photos ...isn't he cute?)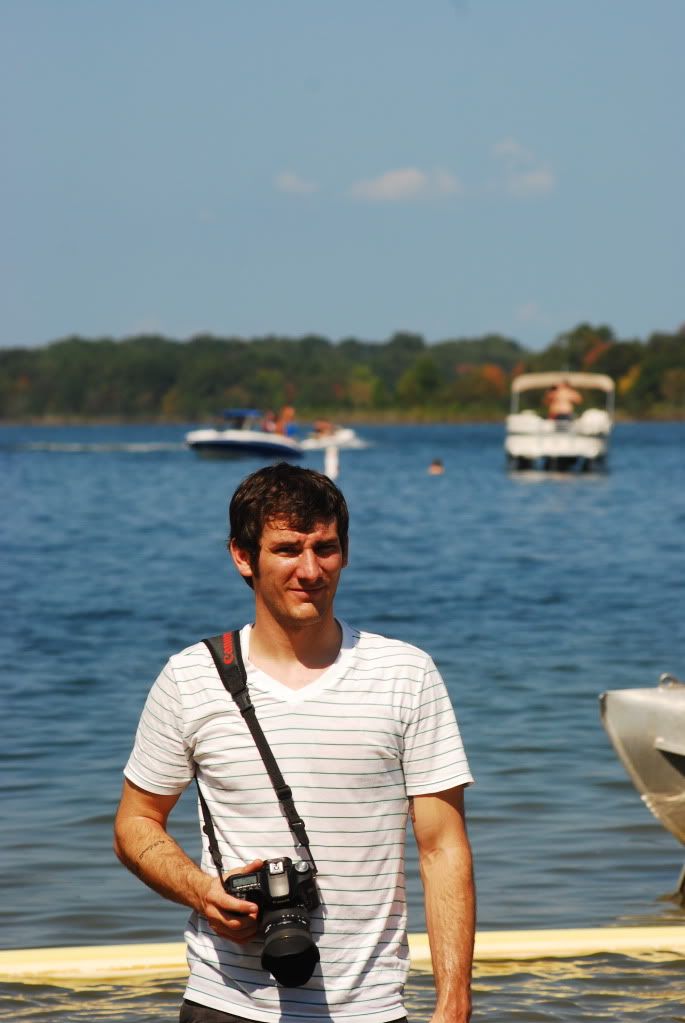 I talked to my friend Gary, who was announcing the races. He let me talk over speaker system for a minute, and told everyone to read the paper! I was mostly just thrilled, as always, to take in beauty of the lake and the inspiring community that surrounds it.