Earlier this month, I received a few late birthday presents/early wedding presents from my friend Karen! One of them was a cookbook I really wanted: Forks over Knives.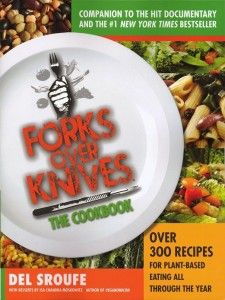 This is companion to a great documentary about eating a plant-based, whote-foods diet. Sounds pretty good, right?
I've tried two recipes from the book so far (but only eaten one, because I'm writing this while waiting for Aaron to get home from work!).
The first was Aloo Gobi, which is a potato-cauliflower Indian dish.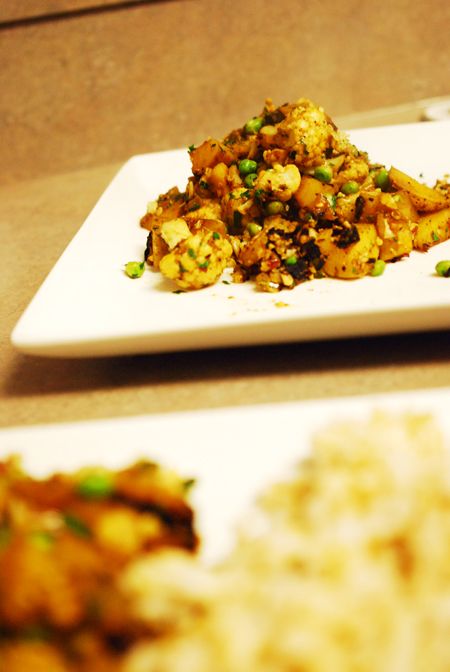 I served it with some brown rice and fudged on the recipe a tiny bit: I sauteed with butter. The book recommends adding water a tablespoon at a time to keep veggies from sticking to the pan, but since I don't have any interest in actually being completely vegan, I'm fine with a tiny bit of butter. I also didn't have the recommended amount of tomatoes: 2. The (almost) one tomato I did have pretty much completely evaporated during the cooking process as well. I think next time, I'll used canned diced tomatoes to make it feel a little more like a curry.
That being said - this was delicious!!!
The meal I just finished preparing is a lentil pasta sauce, which I'll serve with soba noodes. In the book, it's red lentils. I used brown. It also suggests serving with gluten-free brown rice pasta...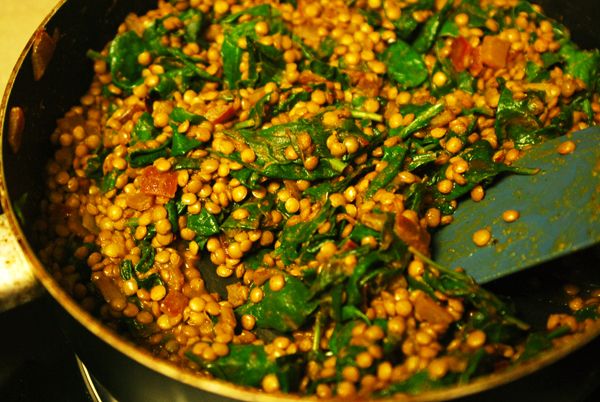 But, I'm using what I have on hand! That's just how it goes.
I never go gluten-free on purpose. I don't think there's any reason to do so unless you or someone you're cooking for has a gluten allergy.
In my adult life, I've never known anyone gluten-free. My aunt can't have it, but I don't deal with her day-to-day (unfortunately). But, one of my new co-workers doesn't eat gluten, so I'll be taking this into consideration with some of my baked treats in the future.
So far, I'm loving the cookbook, and there are a ton of recipes I'd love to try out soon. I recommend it to all!