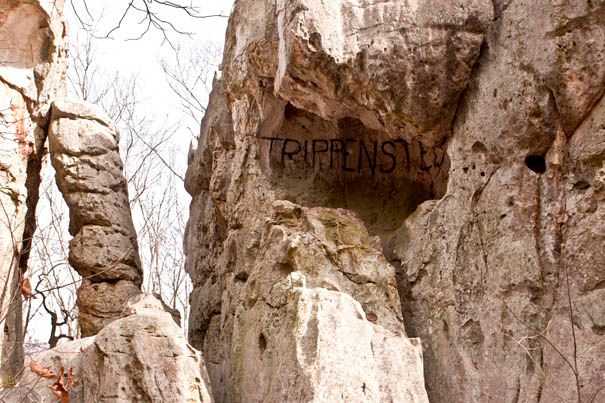 We took our first trip to the Hospital boulders this weekened. The Southeastern Climbers Coalition recently purchased them, but they still need donations! There are some amazing features out there.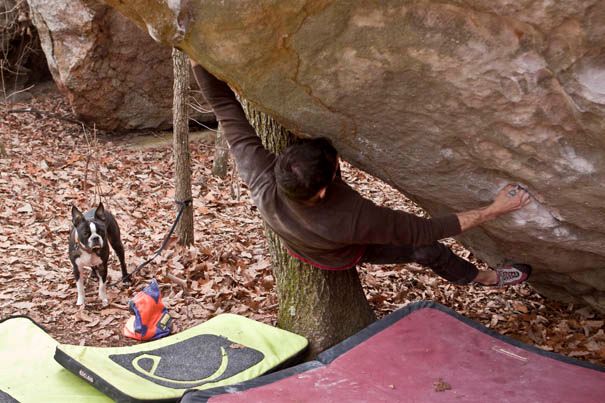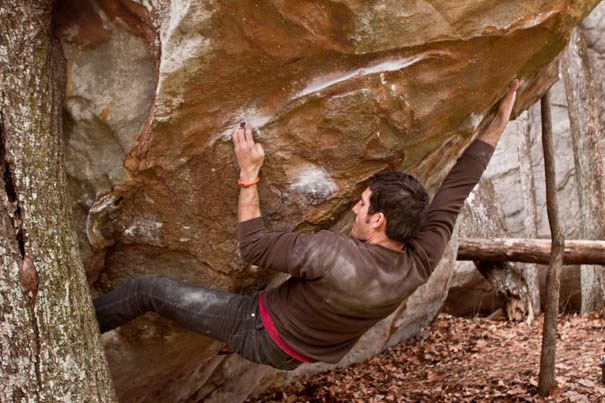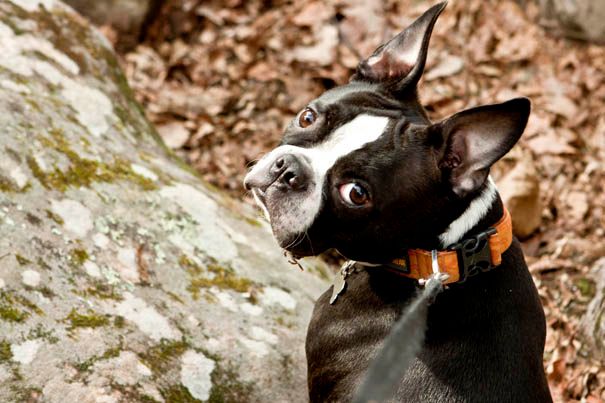 I'm so glad dogs are allowed on SCC property! I hate not being able to take Boone to Horse Pens 40 - our usual bouldering destination. Our plan was to camp at Sand Rock (north of the Hospital boulders) & head back down to Steele on Sunday to climb there. Since Boone was worn out, he would have been fine in the car. But, it rained and rained and rained ...and it was the worst camping night of my life.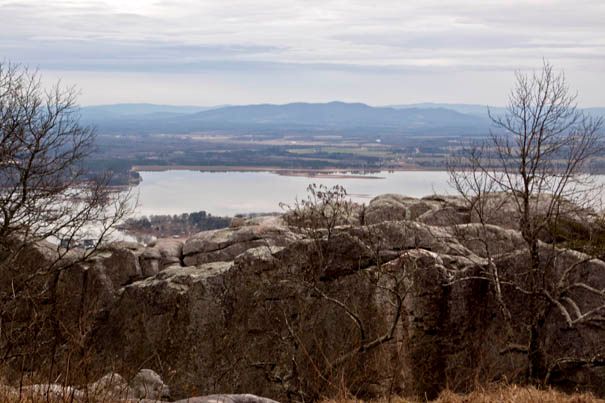 Sand Rock was lovely when we got there. But the waters came and the wind blew. Aaron made us a nifty little roof out of a tarp to cook under. We ate dinner in our tent and promptly fell asleep, waking up to this: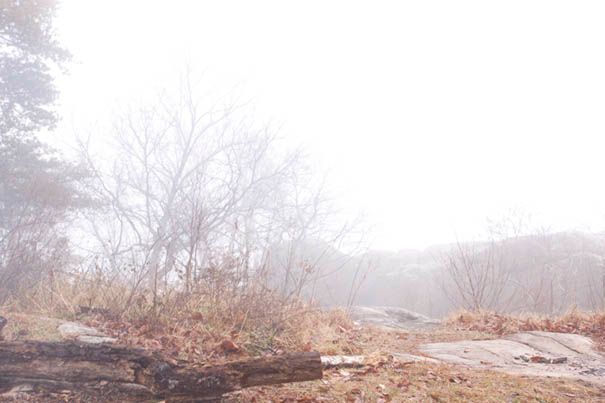 We ate bagels and watched The West Wing on the iPad by the fire until we mustered enough energy to pack up the camp. We ended up hitting up the gym in Birmingham on Sunday instead as well as Taziki's and Mountain High Outfitters.
There are times I feel like roughing it. I'll happily let my phone die and focus on where I am, and how beautiful it is at the time. This weekend wasn't one of those times. ;) But that's OK. I still had a great time.
I hope you had a great weekend and are facing a great week ahead.