The big 2-6 is coming up soon. It's really not a big birthday at all. And this isn't really a "birthday wish list". It's an, "I'll probably eventually be buying this stuff online list". No pressure. *wink wink*
1. Uggs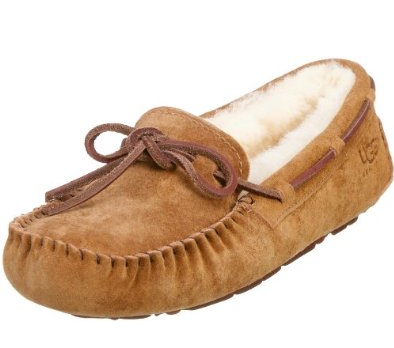 Um...what? I've never liked anything Ugg before in my life. But, during college, I had a pair of Walmart moccasins that I wore until their bottoms practically fell off. Because these are so expensive, I doubt that they would ever wear holes. They look so cute and fuzzy. I can't stand it! (*ahem* size 6).
2. Aladdin sweatshirt
Forever 21 did a Disney series awhile ago, and they were such a hit, they're reordering a lot of them. Almost everyone I know loves the Lion King the most, and that one does have a special place in my heart, but when it comes down to it, Aladdin is my very favorite disney movie, and I'd love to cozy up in an oversized one of these.
3. Hobbit things
I read the Hobbit and the rest of the LOTR series for the first time last year, and obviously fell in love. Thus, I now must have this Moleskine journal and This adorable ring. I would also like my own Hobbit hole to live in for the rest of forever.
4. Lulu pants
Last year's biggest...er...problem/development was that I became obsessed with Lululemon. Right now, I'm loving the navy color they're working with, and specifically these Will Pants. In the craziness that is Lulu sizing, I'm almost always a 6. Go figure.
5. The Newsroom
We are watching the West Wing at the moment. But, eventually, The West Wing will be "over", and then I'll need something else to watch, what better than Aaron Sorkin's newest burst of genius?