It's been a good couple of weeks for reading. I've read across genres, and here are a few of my most-recent favorites!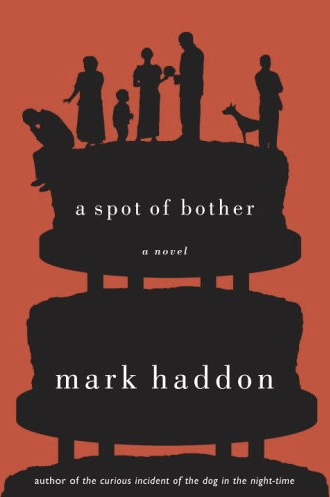 Mark Haddon. You know him from The Curious Incident of the Dog in the Nighttime, which was a book I loved and read in one day. That was also the last book Aaron read over the course of many, many days.
This effort, A Spot of Bother was just as lovely - if not even better. I love family stories. I love big, complicated family stories. This is probably because I'm an only child and can't really relate to them. This story is also centered around an upcoming wedding, and a copy of it was a wedding GIFT from my good friend Mike who has excellent taste in books. I'm so glad he got me this one because I probably wouldn't have read it otherwise, and I loved it.
The characters were great. Very realistic. The story was enchanting, and I love Haddon's voice. This was the first fiction book I read after "nonfiction April", and I was very, very happy with it.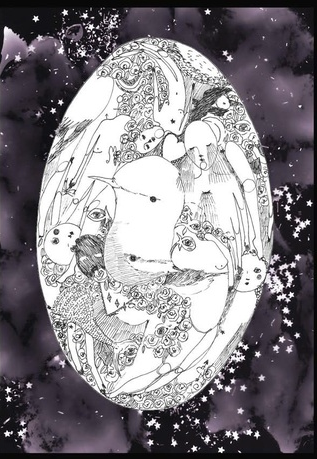 This book is a book of poetry by Luna Miguel called Bluebird and Other Tattoos, and after reading, I really wish that more of her work was translated to English. There's nothing more depressing than reading a talented writer who is younger than me! But I still seriously enjoyed this. The poems are raw and beautiful. They focus on nature and urban life and being 20-something and I loved it.
The Rock Warrior's Way. OK, I'll come right out and say it. This is a self-help book. This is a self-help book and I think it might end up changing my life. I noticed it in the gear shop outside of Smith Rock when we stopped to buy a quickdraw on Sunday on the way home. I skimmed it a bit, and it's all about the mental issues that come with climbing.
My climbing "mental game" is currently terrible. I've been freaked out to lead climb on the glassy holds at Smith. I'm getting so strong in the gym, but my mind won't let me commit to climbing outside. Letting fear stop you is no fun, and I think this book and its "warrior" strategy is my answer.
I read it Sunday night when we got home - in one sitting - and I cried through parts of it. As cheesy as it sounds, I really started to understand the reasoning behind some of my life-long habits and ways of thinking. I've started to understand how much of it comes down to ego, and how that is a bad thing. I'm working on thinking less and acting with love and without judgment as much as I can.
It also talks about the idea of fear, since, to a lot of people (including me) rock climbing is a scary thing to do. But, it's not unsafe, so the fear of doing it is basically irrational. I think every climber, whether they're struggling with their mental game or not, should read this book.
I'm planning on reading some of Carlos Castaneda's work as well, which was heavily referenced here.
Someday, Someday Maybe is an honorable mention. Mostly because it's written by Lauren Graham. She's Lorelai Gilmore, people!!!! I love Gilmore Girls, and my friend Kristen told me that this book was a thing...so of course, I downloaded it to my Kindle immediately.
I wasn't thrilled, but it was fun read. The story follows a struggling actress in New York through the ups and downs of auditions and her unraveling personal life. I love a strong, female character WRITTEN by a strong female.
It's worth picking up. Especially if you love Lauren Graham as much as I do.
I'm currently reading The Sun Also Rises because I've decided to read some Faulkner this summer. He's one classic, American author I've skipped over for a long time for no reason. I'll let you know how that goes. Read on, everyone.