This weekend we camped near the coast. In the nicest campground I'd ever seen. The bathrooms were like a palace! They took credit cards for reservations & firewood (which is necessary, because one night cost $20 - the most I've ever paid to camp!) Usually we find free camping near where we climb ...so this was a whole new experience.
The campground was busy, and we noticed many of our neighbors down at the beach...
Aaron drew me this message in the sand. Awwww. We talked about how going to the coast feels like a mini-vacation, and since we've been on so many adventures in the past two months, it's like we're on a perpetual honeymoon. I hope we can hang onto that feeling for a long time.
I didn't end up writing a whole blog about Aaron's birthday present ...but I got him a camper shell, which is now sufficiently sticker'd.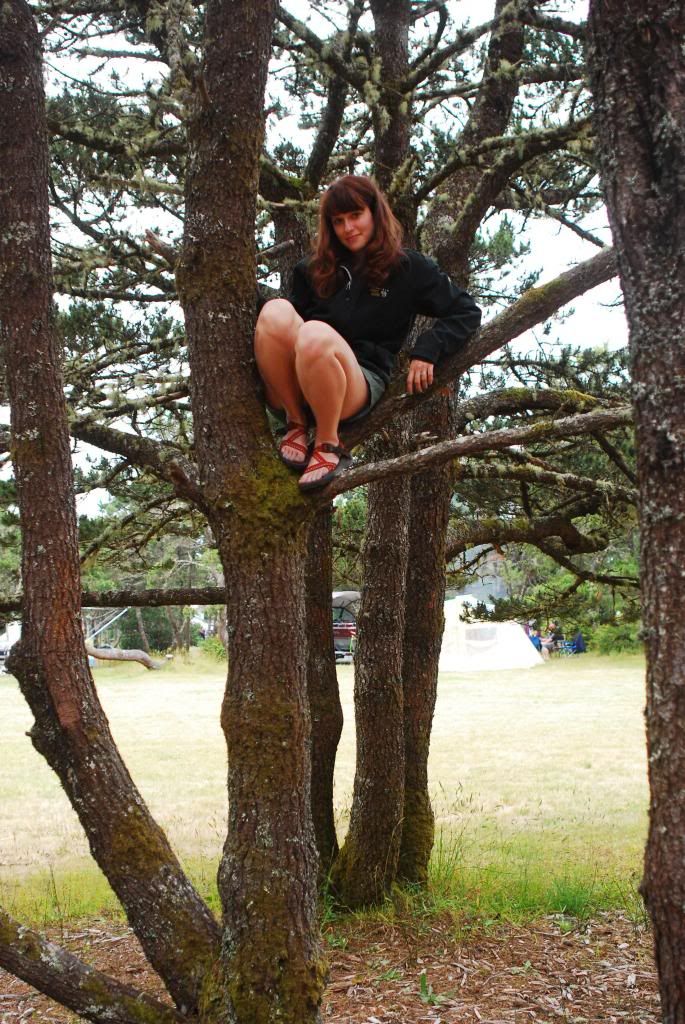 And I wasn't too much help setting up camp. I got stuck in this tree. Meow.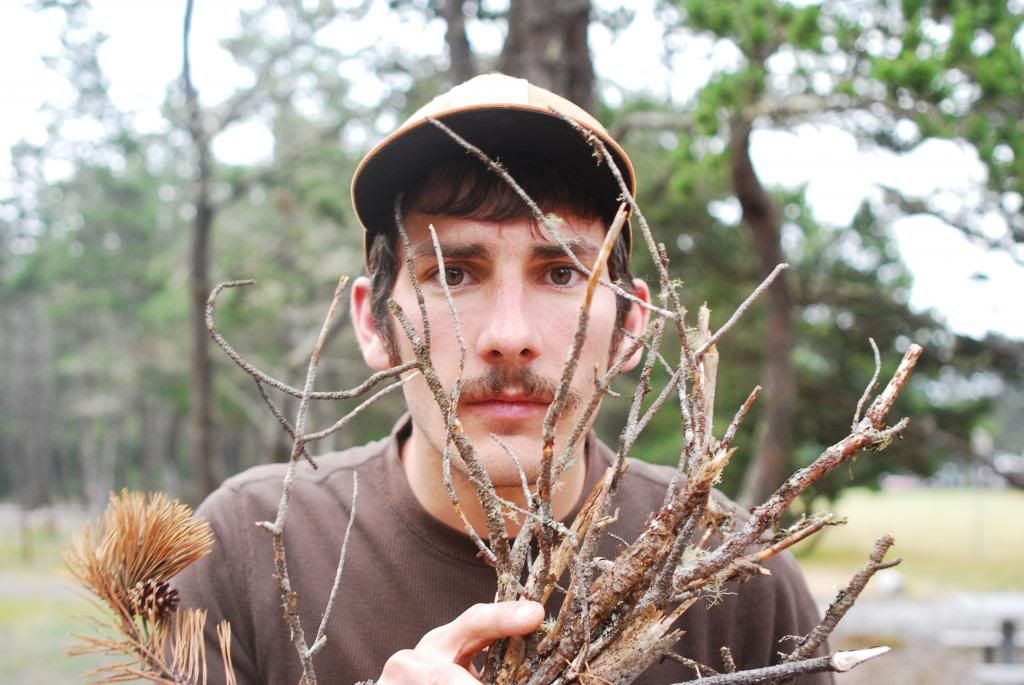 We ate our Thai leftovers form earlier in the day (the best way to camp), and made a gigantic fire and fell asleep.
And that was one of my best days lately...