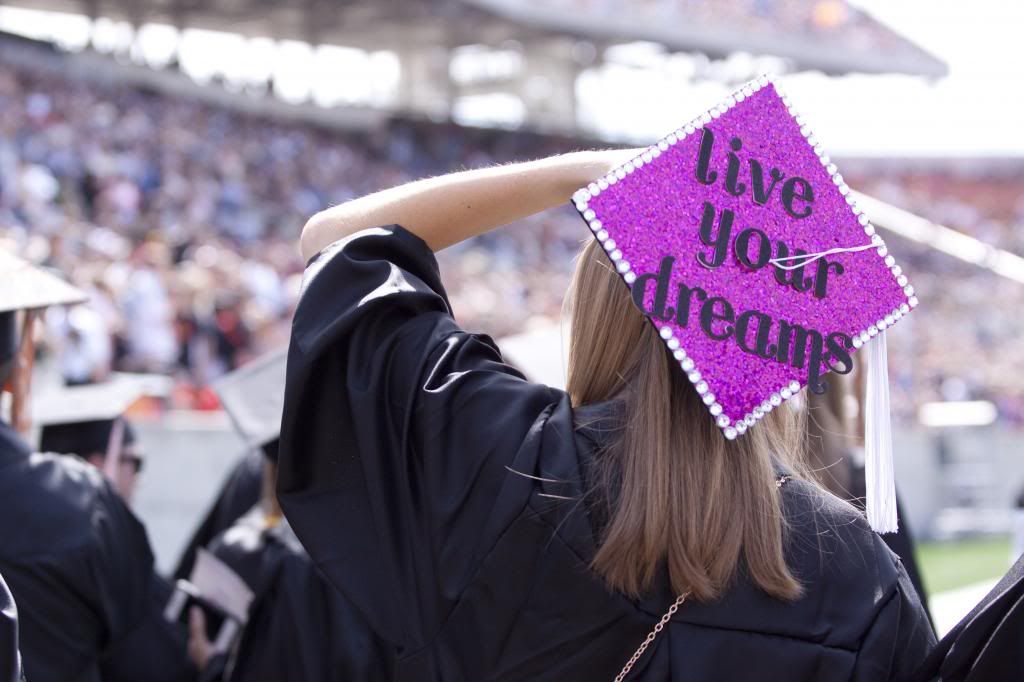 Thought I was done writing about last weekend already? Nope! Saturday morning before our adventure started, I got to spend the morning "working" at commencement. I got to see a lot of the fun traditions this school has and go down on the football field for the first time!
It made me remember my own commencement, which I chronicled on LiveJournal ...oh, LiveJournal.
What I remember and appreciate most about that day is my family being there. Not just my parents, but all of my aunts & uncles on my Mom's side ...and my Dad's sister Donna - who surprised me on the morning of my graduation with a phone call telling me she would be there form Iowa later in the day!
I remember how long commencement felt. Even though my university held graduates for specific colleges & schools, my program, media convergence, was the first to walk... Then, we had to sit through photo journalism, newspaper, broadcast, etc...
It was really a day full of waiting. I insisted on going to the winery for dinner - which cost my parents more than all of my graduation gifts combined on top of the two-hour wait. I think it was worth it, though. You only graduate from college once. And my degree cost me three very full years of sleep and normal meals and sanity, basically. Of course, it was also a blast, but it definitely deserved to be celebrated.
I wonder what all of these graduates took away from their day... I wonder if they had expensive dinners and spent time with family. I wonder if they felt as relieved as I did. Or scared. Who knows.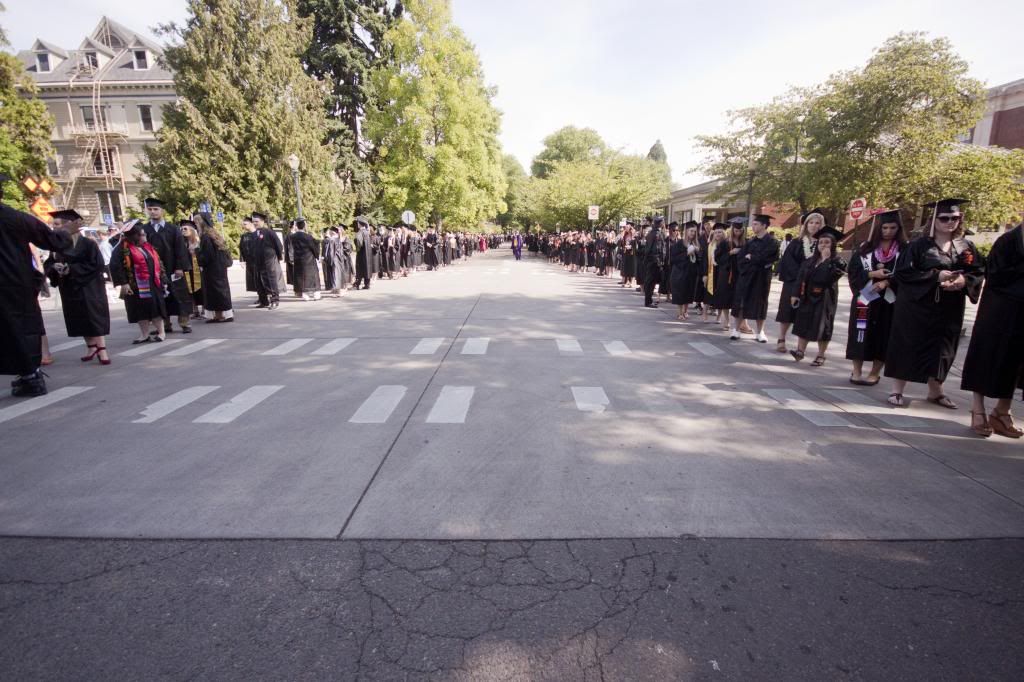 Oh yeah, and at the end of my graduation day, I realized that I left my keys in my house, so I spent the night with friends. The next morning my dad had to help me break in. Memories.