This blog is way overdue because this happened BEFORE Thanksgiving, but here's a video of me sending our our Save The Dates:
StDs from Caroline Zilk on Vimeo.
Do you like my Boston Terrier sweater?! Ha. So, Aaron and I got engaged in September on our trip to Montana, which I never blogged about. I wasn't in blogging mode back then, but I'm absolutely thrilled to be getting married to the best man I know. I promise this won't turn into a wedding/marriage blog. It's just my life right now! I have a website to talk about all things wedding.
Making and sending our save the dates was fun. We researched interesting things that happened throughout history on our wedding day: Hungary became a Republic ... The first elephant arrived in the U.S. from Africa ... the inventor of Scrabble was born. Aaron loves Scrabble, so he thinks that last one means it's fate.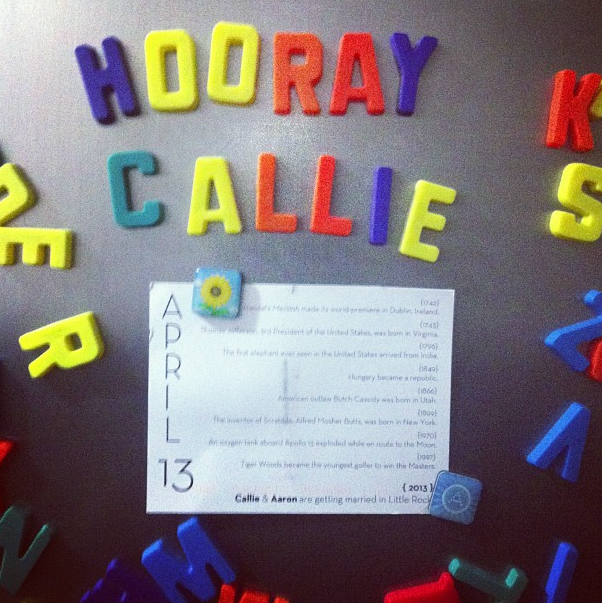 Anyway, I'm glad that people have our "STD" and people can go ahead and start buying me presents! ;) This is a picture of my Save the Date on Rebekah's fridge.