Little Rock got its first white Christmas in 86 years, and I was there, man...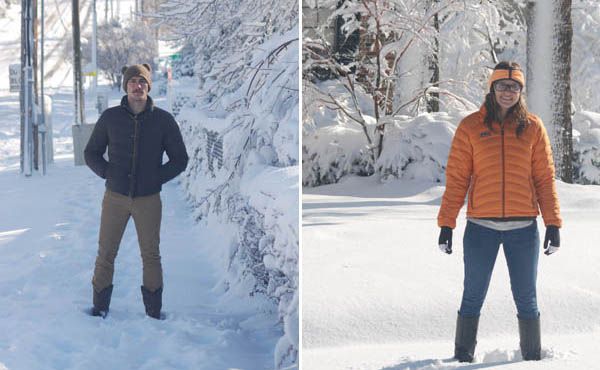 (Aaron didn't bring his own hat, so he had to wear mine - the one with bear ears :) This is more snow than I've seen in the state maybe ever. It was insane...and kind of terrible. Everyone lost power on Wednesday, and the roads were too bad to head home, so we waited until yesterday.
This is the view from the end of my parents' street. Aaron and I took a walk on Wednesday when the power was out ...once we got tired of playing boardgames. Soon after that, we made our way (slowly and carefully) to his mom's house. Her power was restored sometime Wednesday morning. There, we ate Christmas leftovers & watched The West Wing all day!
Several thousand people in central Arkansas are still without power including my parents. I'm tired, but happy to be back in Alabama. I'm looking forward to a short work day and a restorative weekend.