Today, I'm missing this: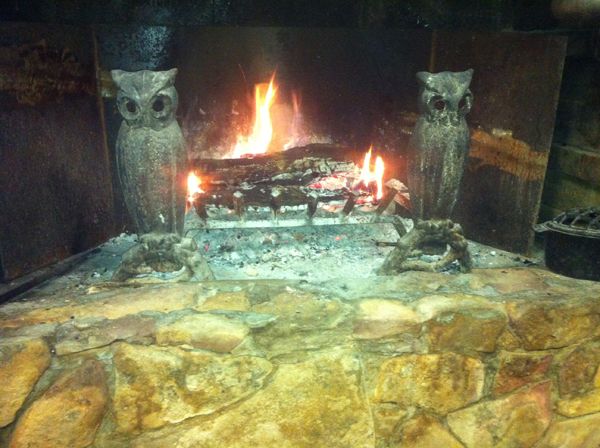 The cozy fireplace inside the country store at Horse Pens 40. The fire there, and from the camp sites throughout the property always smell so good when we pull up there on Sunday mornings. We never were really able to find a church in Montgomery, which was one of my goals for the year, and for living here...but honestly, climbing on Sundays is better than church. I'd rather worship the creator outside IN creation than in a sanctuary...
This is a photo I edited recently of a climbing trip with our friend Lane earlier this fall. He's more of a sport climber than a boulderer, but he could have fooled me. He almost finished this really muscle-y problem called Popeye.
It's raining today, so we headed to the laundromat instead of the boulder field. We have two coin washers & dryers in our apartment complex, but one of the washers is broken now, so washing 4 loads (our clothes for the week + bedding) would have taken all day. Sometimes it's nice to stay in town, anyway.
I don't mind the laundromat. The two times we've gone, we've gotten everything done in less than two hours.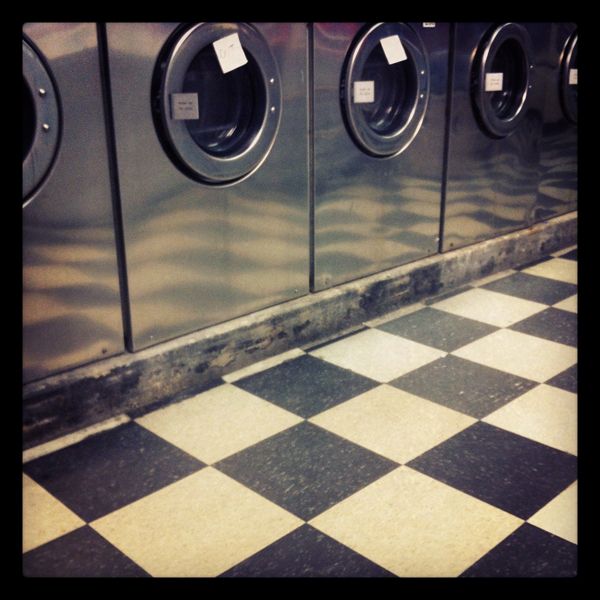 It's also great for reading and people-watching. I finished The Cloud Atlas, which means that I have TWO books left in my 100 books challenge for the year. I'm pretty confident I'll finish, and I'll write more about it when I'm done.
I don't think I'll try to read as much next year. I've already decided my "reading resolution" is going to be to read more poetry, since I haven't read much since college.
Anyway, at the laundromat, people bring their kids, since...well, I assume if you're doing laundry at a laundromat, you're not going to pay people to watch your kids while you wash your clothes. The kids there today were adorable. They watched the Santa Claus 2 on TV and whined a little bit. It's hard to be patient with things like laundry when there are obviously better things you could be doing at home...
I'm also interested in everyone's laundry system. Most people like to fold their clothes there. We take ours home. Most people use the laundromat-supplied carts. We don't. We're obviously complete n00bs at this, right?
And then there's the single Asian lady on duty who walks around and asks, "Is that your washer that's been finished going for 10 minutes now?" ..."No."
Now that we're home for the rest of the afternoon, I'm planning on fixing up some Butternut Squash, Brown Rice Risotto - my favorite meal of the season this year, watching some West Wing and doing plenty of this: