If you ever wondered why or how Rebekah and I became the best of friends, it's because of this: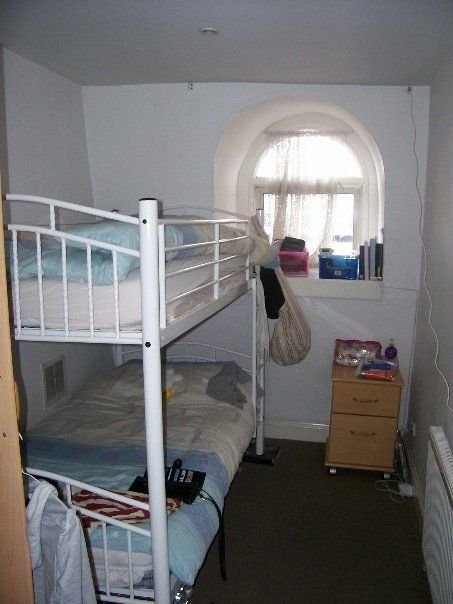 Yes...SIX summers ago now...we were crammed into this bedroom together. This is literally the whole room. The bathroom, which we shared with four other girls was almost half this size on Hogarth Street in Earl's Court.
I was thinking about old London yesterday because it was the birthday of the boy who lived.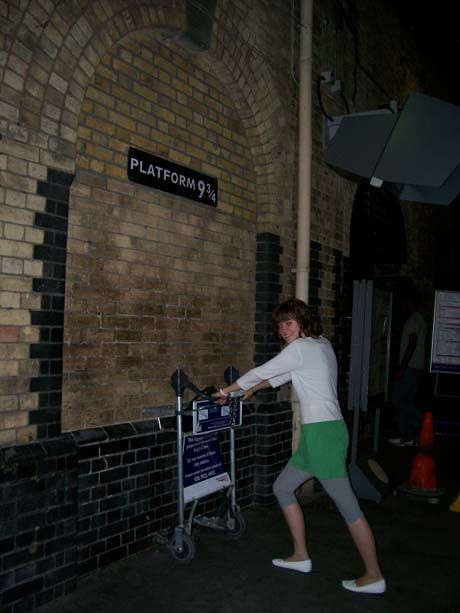 I don't think I fully appreciated London while I was there. My focus was on my internship, which I worked 9-5, Monday-Friday in Islington just like a real person! And also on seeing as much of Europe as I could...
•I ate a lot of tortellini in my tiny kitchen (the pre-packaged Sainsbury's kind)
•I saw films in Covent Garden
•I spent Saturdays at Portobello Road and in Hyde Park
•I commuted from the Piccadilly Line and the District Line every day, changing trains at Kings Cross
•I spent my lunch hours in the basement of a Starbucks in Islington - before Starbucks had wifi - with pre-downloaded TV shows on my lap top & a tall hot chocolate.
•I was cold. Until the last week or two I was there, in August.
It's cold here today. But I'm feeling good. I've kept to my schedule all week. All that's really left (besides two work days) is a 10-mile run. I'm already sore from all my other workouts this week. We're climbing tonight in the gym after work and at "the garden" on Saturday. Home projects on Sunday! ...and lots of cooking ...and lots of BAKING! I'm excited about the baking. I wanted to make banana bread light, but I opted for an early bedtime instead. ;)