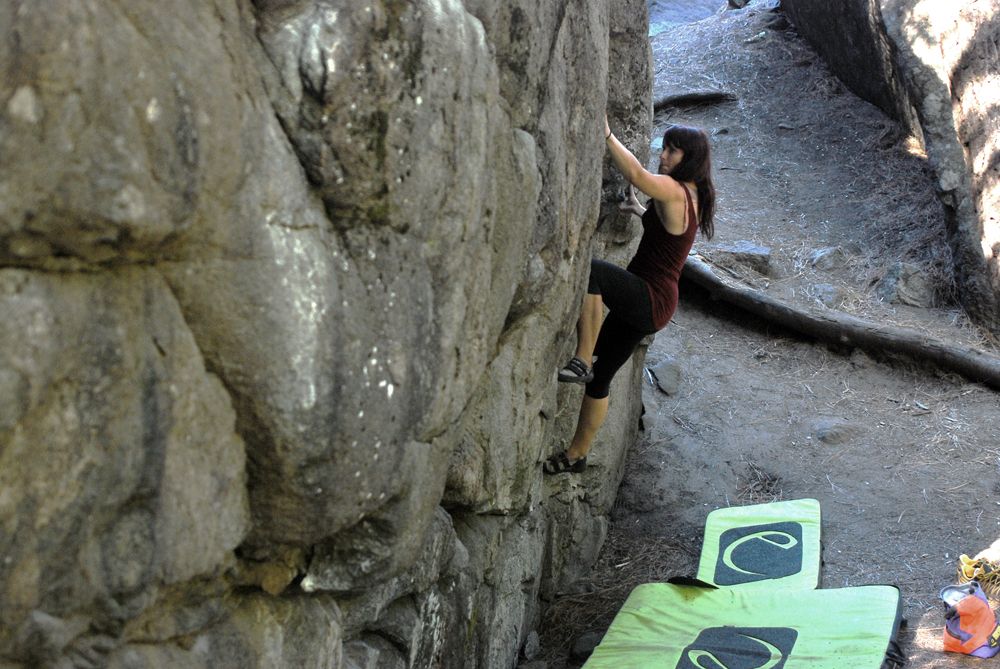 me on chunky, v3
Aaron on, The Hueco Route, the most fun v1 ever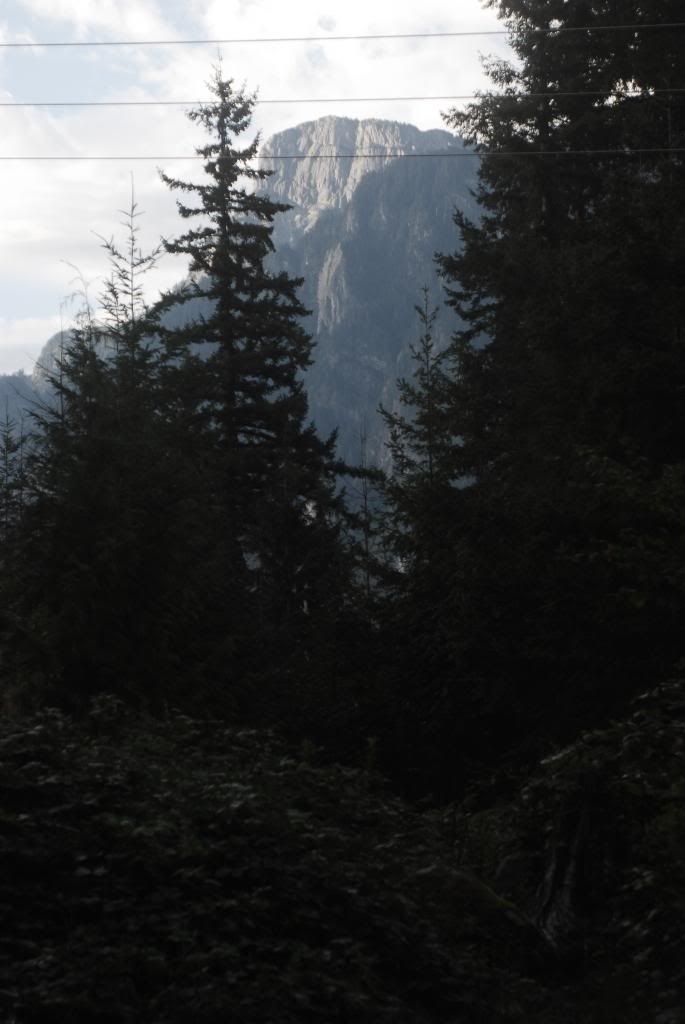 And this is Gold Bar, where we did not climb. Because of access issues we didn't know about or didn't think to find out about. It was so beautiful, though....
Friday
We didn't leave Corvallis until about 6 p.m., so we ended up sleeing in the truck, in a Safeway parking lot.
Saturday
We made it to Leavenworth by about 8 and had coffee at the most adorable little Starbucks ever before we went out to Icicle Canyon, which is one of the main bouldering areas. We climbed until 12:30, when we went into town to watch some football and eat lunch. I had a grilled cheese and onion rings. Aaron had fish & chips, and we got to see our Hogs on ESPN U for just a little while. Then, we headed back to the boulders. We camped that night somewhere deep in the canyon. It was beautiful, but a little chilly and apparently a tiny bit rainy.
Sunday
We started out early and spent the whole day in the Mad Meadows area. No big sends due to the sharpness of the granite, and unfamiliarity with the rock and the area. We wanted to climb in Gold Bar on Monday, so we decided to drive and camp there that night. When we got there, we found the road to the boulders closed. And after a little research discovered that the land is owned by a timber company, and while the road is closed to vehicles, it's open to hikers....
Monday
What we didn't realize is how long the hike was. Aaron thought there was a shortcut, but after about a mile of hiking, we discovered there wasn't, and that it would take at least another hour - maybe two - to get to the boulders. We gave up and came home early. I don't feel too sad about it. It was our fault for lack of planning. I'd like to go try again sometime soon. Gold Bar is closer to us than Leavenworth, so it might be possible before it gets too cold and wet.
As if this wasn't enough, I had another adventure on Tuesday. I'm SO tired today, but I'll write more about that later. :)