Over the weekend, we took a trip to our local bouldering spot, The Garden. The Garden isn't necessarily a "secret" area, but new climbers or climbers who are simply new to the area generally have to work a bit to figure it out. It's not heavily trafficked, but we've been climbing there since last summer.
The rock is volcanic, but it feels more like granite or even sandstone. I love it.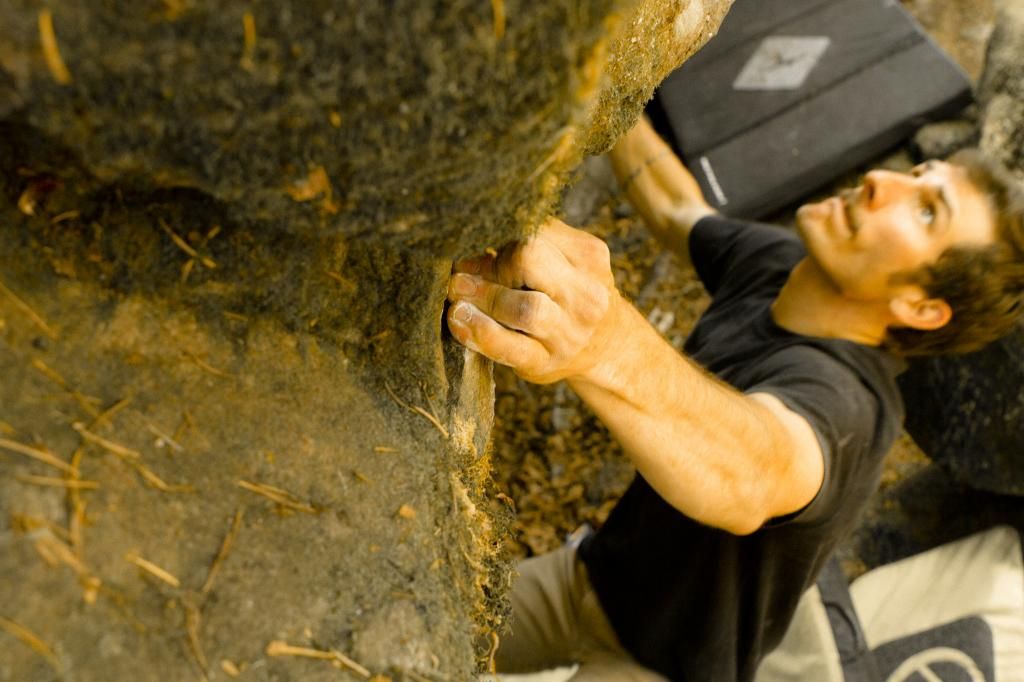 This was my first trip out there in MONTHS. This area of Oregon is wet, and The Garden is basically in a rain forest at the edge of the Cascades. When it rains, it takes several days to dry out, and we just haven't had good luck until now. I'm sure we'll be there a lot this summer.
On this trip, we messed around on a few problems, and I got a project I'd been working on for the past few trips. It's lame that I had to project this thing. It's not that hard, but there are a few more powerful moves on it (for me at least). And every other time I've worked it, I've had my ever-present issue of beta-amnesia & tiring myself out. Anyway, check it out!
This is one of our first climbing videos that we made with our new camera! I'm so excited about ...just the fact that we have the ability to MAKE videos now. It's so much fun. Look for more from us soon!