Phew. Busiest Saturday ever. I started early and baked some bagels...
Bagels are my JAM right now, as I explained in my last post, and these are the pièce de résistance. If you don't like asiago cheese bagels, I don't want to be your friend. They've been my favorite kind of bagels since... the moment my first asiago cheese bagel touched my lips.
I love the process of making bagels. It's one of the most fun things ever: you make dough, let it rise, form the bagels themselves (it's like playing with play dough!), poach them & then you get to "decorate" them with ingredients.
I want to make all of the different kinds of bagels! So far I've just made: garlic & herb, whole wheat & asiago. That leaves me about a million other variations to try out, and I can't wait.
My new goal in life is to open a bagel shop....unless I turn out to be a concert pianist.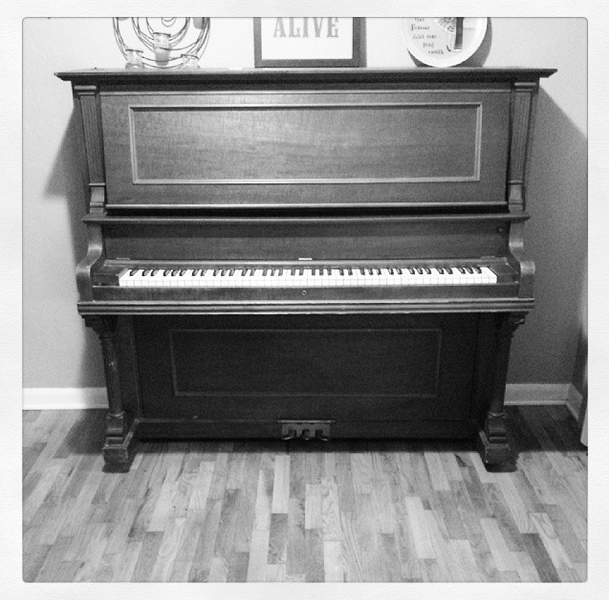 This piano came to live with us today! Which makes it sound a lot easier than it actually was.... We had to drive to Albany; pick up a trailer, which Aaron's boss very generously let us borrow; pick up our friend and helper, Dean; drive back to Corvallis; load the piano into the trailer; drive to our house; load it out & into our house; drive the trailer & Dean back to Albany... Phew. The moving process went much easier than the three of us anticipated, but It's so worth it. I can see the piano now from where I'm sitting, and it just makes our house seem more lived-in and homier.
And, of course, I plan to play it...the little bit that I can.
Another new thing that came today was our Canon 7D, which we won on Ebay over two weeks ago! I'm glad it came in time for our trip next week, and I'm still figuring out all of the settings & getting better at shooting Canon....
Yes, this one is out of focus. Black dogs are hard to shoot in low light, but I thought this was too adorable not to share! These are where the pups sit when they're waiting for their meals. :)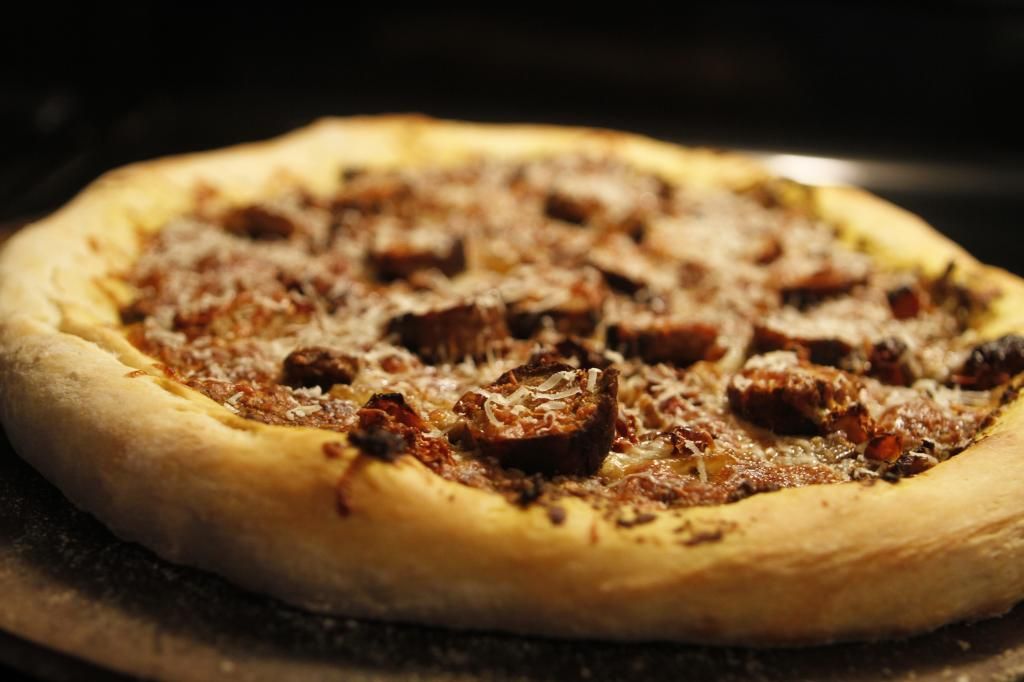 And here's a shot of our pizza dinner...yup, sourdough pizza dough was also on the docket for today. So delicious! Such a happy day!