This three-day weekend nearly killed me a little bit. Mostly because of my sleep schedule being compromised.
We were so, super happy to have our first real visitor to our home in Montgomery. We've had couch surfers, yes, but this friend of mine came to visit US from Tennessee.
Of course, he stayed over because he was covering a game in Jacksonville, Ala. for the paper he works for, but I'll take an visitor I can get. Not many sane, normal people actually want to spend time in Montgomery for any reason.
Friday night was nice and relaxing: a spaghetti dinner and some West Wing.
On Saturday, after Aaron got off work and I got finished with yoga class, we watched some more West Wing and got down to the business of addressing our Save the Date postcards! We'll finally send them out later this week, and I am so excited to finally have that first big project done.
We also did laundry - a feat in itself because one of the washing machines in our apartment complex is broken - and we roasted a chicken, which I told you about before.
Then, we waited for Luke. We watched another episode of the West Wing and Aaron fell asleep. After that, I got a lot done: the dishes, writing a chapter for NaNoWriMo (though, I didn't write on Sunday, so now I'm behind on my word count for the first time this month, though hopefully not for long).
Luke's game went later than expected, and then he had to watch his Kansas State Wildcats win their game. I can't blame him, but he didn't roll into Montgomery until about midnight.
On Sunday, we made our way to Birmingham to take Luke to the climbing gym and out for some Chipotle. Yum. We also hit up one of our favorite spots in Montgomery: Leroy for drinks, which turned me around even further.
These days, having three beers right before bed is more of a workout than running 10 miles. It seriously messes with me. Yuck.
Monday, my bonus day off was as dreary as I felt after a night of drinking. We ventured out in the drizzle for some Starbucks and Chick-Fil-A and to walk around downtown. Aaron snapped these photos of Boone and me at the Riverfront: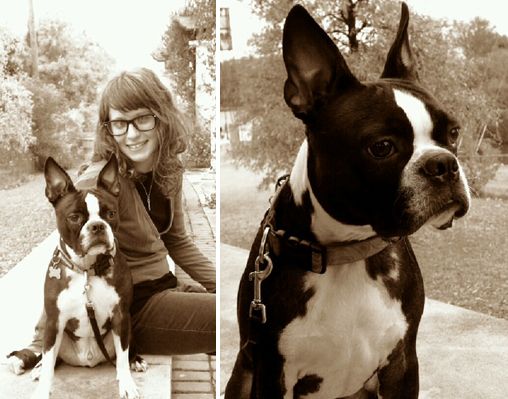 And we returned to the couch for a West Wing marathon! If you haven't noticed, I think the permeating theme of the weekend was the West Wing. We have been watching the show for months now, but it starts out super slowly, and took me awhile to get into it. We absolutely flew through season two, and have now started season three.
If anyone spoils me on any part of the series, I will not be a happy Callie…
How was your weekend? :)